IBEW's Photo Contest - VOTE TODAY!
POSTED FEBRUARY 13, 2021
Local 258's Brother Brad Masse's stunning photo was selected as a finalist in IBEW's International photo contest, now open to members and the general public for voting. Let's make sure this incredible photo taken by one of our own, Brad Masse, gets the most votes!
The photo shows Brother Steve Fyfe and Brother Aaron Seaton preparing to reconductor a powerline on a new monopole installation overlooking the Skeena River outside of Prince Rupert. This 2019 BC Hydro construction project resulted from an avalanche taking out the original transmission tower the year before.
You can watch a video of this work here.
Tell your friends, your family and your colleagues – TELL EVERYBODY – to show their support and invite them to VOTE TODAY for Brad's photo. Time is limited as this contest closes on March 1st, so VOTE NOW!
---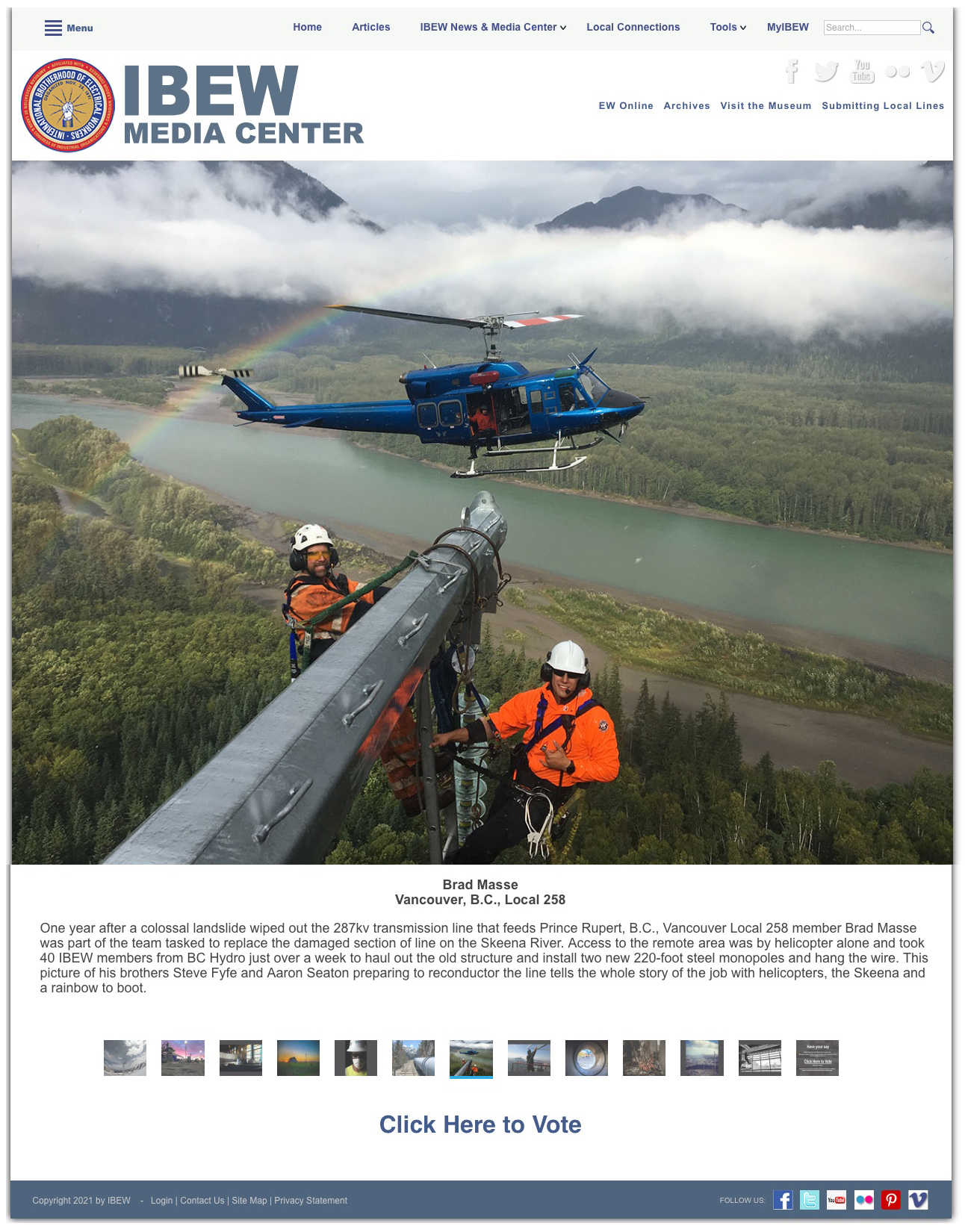 How to vote:
Visit the IBEW photo contest website at http://www.ibew.org/media-center/PhotoContest
Click on the arrow to the right of the photo until you reach Brad's photo.
At the bottom of that page, select Click here to vote.
Thank you for your participation!