Working to keep members employed in traffic control out of harm's way - May, 2020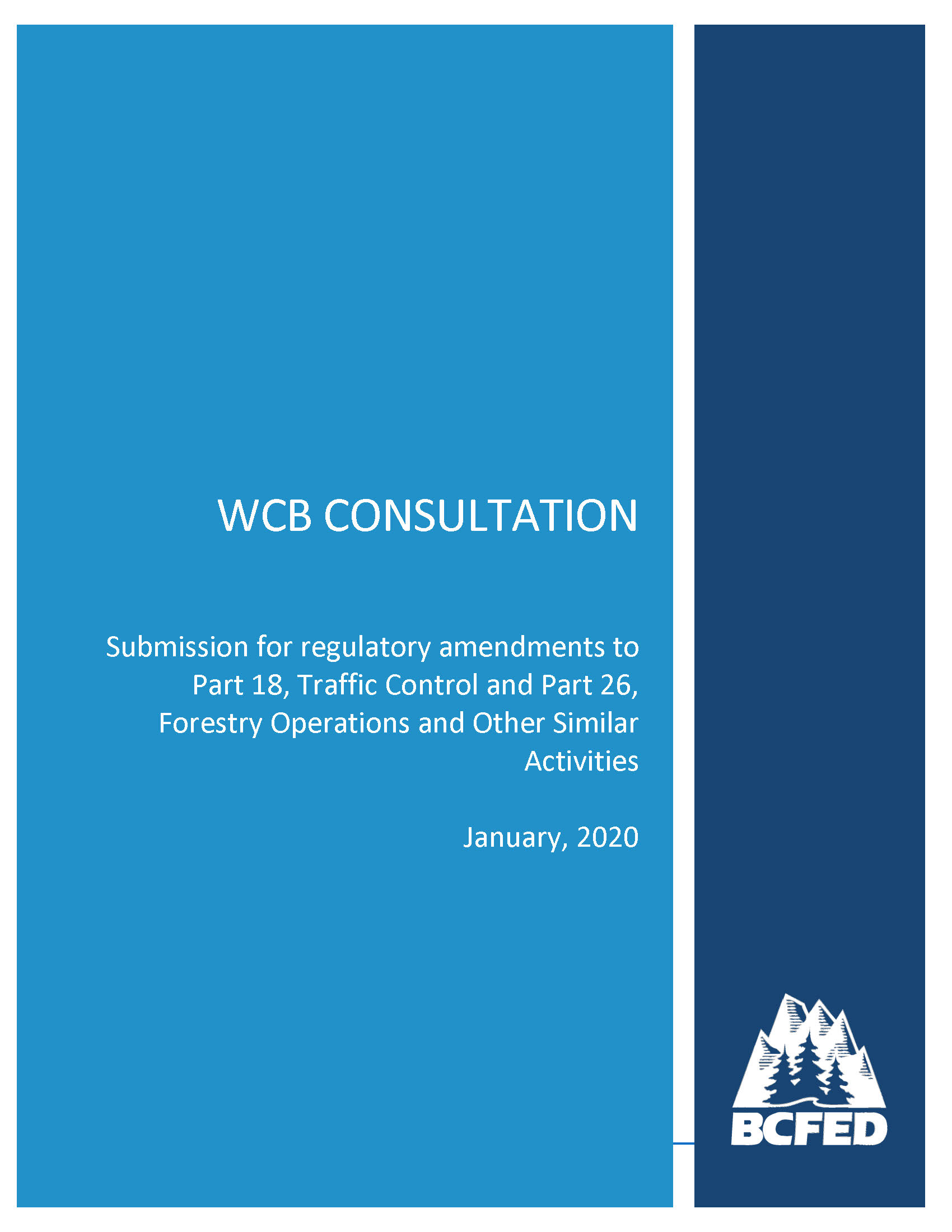 May, 2020 - Roadside work is one of the most dangerous occupations in British Columbia and for many Local 258 IBEW members, the roads are their job sites. There are many high-risk and dangerous hazards in this work, and safety for everyone on the job is the number one priority.
---
In a ten-year period between 2009 and 2018, 13 roadside workers were killed and 63 suffered serious injury; 25,429 days of work were lost; and, $15M in claims costs were paid. Over half of these workers were TCPs and in 2018, two TCPs died on the job.
BC Federation of Labour WCB Consultation Submission, January, 2020
---
Safety requirements for the province's traffic control industry fall under WorkSafeBC's (WSBC's) Occupational Health & Safety Regulation (OHSR), Part 18: Traffic Control.
The BC Federation of Labour is the leading force in this province that advocates for worker health and safety and is a member of the WSBC's internal working group for Traffic Control alongside employer health and safety advisors, the BC Construction Safety Alliance, the Ministry of Transportation and Infrastructure (MoTI), BC Ferries, and the Council of Construction Association.
In 2019, the Fed's Occupational Health & Safety Committee, under the direction of Sister Sheila Moir, participated in a comprehensive review of the WSBC's Traffic Control Regulation and Local 258 IBEW was directly involved, making a significant contribution and providing valuable input on behalf of our more than 700 members who work in the traffic control industry in communities across BC. The OHSR was last updated in 1999.
Read the BC Federation of Labour's WCB Consultation: Submission for regulatory amendments to Part 18, Traffic Control ... January, 2020, here.
---
Traffic Control Persons have an important job on construction, maintenance and utility projects. They regulate the traffic at worksites to keep them safe for workers, motorists and pedestrians. 90% of TCPs in BC are women.
---
"This review was long overdue," says Sister Dayna Gill, Local 258 IBEW Assistant Business Manager. Sister Gill has been working in traffic control since 2006 and has previously served as a Shop Steward in her workplace. She also serves on the Union's Executive Board as Chair of Unit 6 and she is the Chair of the Local 258 IBEW Women's Committee. Sister Gill was appointed to serve on the BC Fed committee reviewing the Traffic Control Regulation in January of 2019 by Brother Doug McKay, our Union's Business Manager, who also serves as an Officer at the Fed.
The Fed's submission to the proposed amendments focused on updating and harmonizing the OHSR with the 2020 edition of the Traffic Control Manual for Work on Roadways issued by the Ministry of Transportation and Infrastructure (MoTI).
"Our contribution reflected Local 258 IBEW's focus on ensuring safety is the #1 priority for our members, their employers in Traffic Control, and safety for motorists" says Sister Gill. "A lot of hard work was put into this review by many committed stakeholders, all with the same priority – to ensure the highest standards of safety for workers in this industry.
"I'd like to thank Brother McKay for the opportunity to serve on this committee and to the Chair, Sister Sheila Moir for her leadership. I encourage all of our members working in traffic control to read the BC Fed submission and be familiar with the MoTI Manual – both available on our website at www.ibew258.bc.ca."
Among the 17 recommendations put forward in the BC Fed submission, are:
Employers must ensure that all roadway work zones comply with MoTI Traffic Management Manual for Work on Roadways, 2020

Clarifying the definition of a "qualified person" in reference to the requirement for employers to conduct a risk assessment for all types of roadwork

Addition of new "Consultation" section in the Regulation requiring that the employer consults with the joint committee or the worker health and safety representative when required to ensure workers are involved in the process of, among other things, risk assessment and reviews; development of the traffic control plan and control measures; and, content and provision of worker education and training.

Clarification of employer responsibility to prevent workplace violence and to add workplace violence to the list of workplace hazards to be considered in the risk assessment.
Additional recommendations specifically addressing Traffic Control Persons (TCPs), emergency scene management, TCP and Traffic Assistant training, location of TCP and long periods of delay are also included in the submission.
The complete list of recommendations can be viewed here on the WSBC website.
The proposed amendments have now undergone a public consultation process and a final recommendation by the WSBC's Board of Directors is anticipated in the near future.
"It's important that each and every person working in Traffic Control understand and are able to implement safety practices to the highest standards," says Sister Gill, "Safety is our job!"
If you have any questions about the OHSR Part 18: Traffic Control, please feel free to contact Sister Gill directly at 604-771-8557; by email at dgill@ibew258.bc.ca; by calling the Local 258 IBEW office in Langley at 604-520-3305 or toll free at 1-877-520-3305.