Taryn Munro's fundraiser helps many in need
Updated November 26, 2020 - Brother Rob Munro, Local 258 IBEW has provided an update on his daughter's Taryn's successful fundraiser: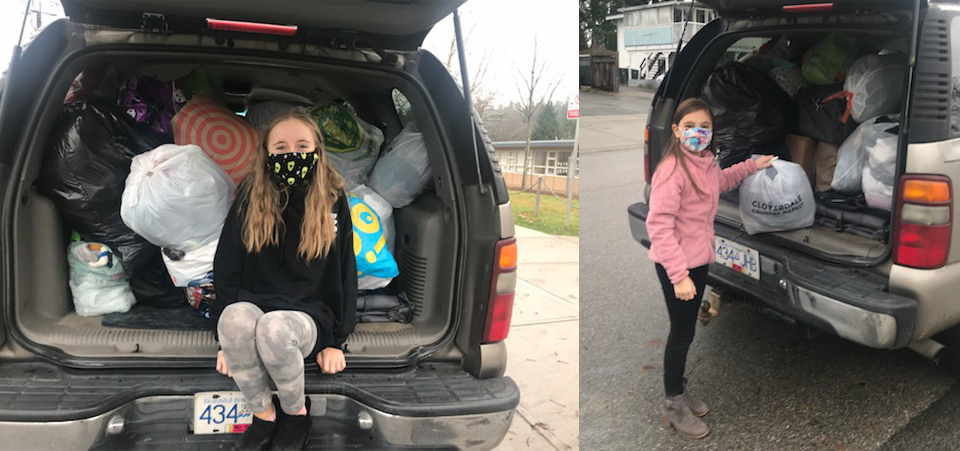 Taryn did a great thing when she decided to do a warm clothing drive as part of her Pathfinder program work! She made a poster, asked for help to post it on social media, advertised to the teachers around her school, and with help from her sister Jenna, managed to fill the back of our truck with donations!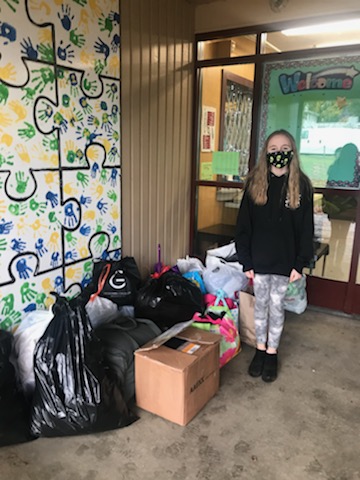 Last Friday, November 20th was delivery day! We were put in touch with Lena Shaw Elementary School in Surrey who gladly accepted our donation as they have many families in their community who can benefit!
ðŸÂÂ'ÂÂœ way to go Taryn, your work helped many people, and today we got to see this come to life!
Thank you to everyone who donated! We appreciate your support as we work towards teaching our girls to give more then they take!
---
Can you help Taryn Munro with her clothing drive?
October 26, 2020 - Taryn Munro, one of ABM Rob Munro's young daughters with his wife Shelly, has created a poster and is reaching out and asking the community to donate rain and winter gear and clothing that she will be donating to a school with people in need.
As a Pathfinder with Canada Girl Guides, Taryn hopes to achieve a service project crest for her clothing drive idea for people in need and looks forward to your support.
Donations can be dropped off at the Union Hall in Langley and Rob will make sure Taryn gets your donated clothing items.