What does Movember mean to you?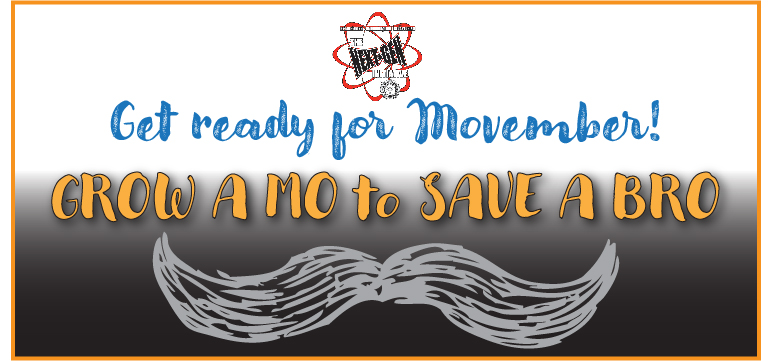 Message from Brother Kaleb Slamang, NextGen Committee member
Movember is a lot more than just an excuse to grow an awesome moustache. It is a conversation starter that has a very deep meaning. Not only is the campaign a fundraiser for prostate cancer it is also a vehicle to talk about the heavy topic of men's mental health. From a young age, men are taught that to show emotions and discuss their feelings is a sign of weakness. Instead of talking about stress or trying to seek help for their depression, men will often mask their stress and deal with their depression through harmful behaviours and actions. A few of the main risk factors that contribute to men's mental health are alcoholism, drug abuse and social isolation.
2020 has brought on a whole new group of struggles with COVID-19 and social distancing. It is important now more than ever to be there for your neighbours, family and co-workers. Suicide rates in men are three times higher than in women. My hope is that through the Movember campaign we will be able to have conversations about the dark places we all find ourselves in from time to time and that through opening up and sharing our stories we will be able to create a safe place to help the stigma around men seeking help from the professionals disappear. Feel free to go and check out my Mospace below or better yet start your own and join the cause!
https://ca.movember.com/mospace/14273525
We'd also like to ask you about your stories, what does Movember mean to you? If you'd like to share please email nextgen@ibew258.bc.ca.
Thank you, stay safe, stay sane and have an excellent Movember!
More Information:
It's Moustache Season!