Protest filed concerning recent election
POSTED JULY 13, 2022
---
July 13, 2022
TO: Members of IBEW Local 258
Following the recent election of officers in Local 258, my office received a protest as provided for in the IBEW's policy for Local Union elections. Any member may file a protest with the International Vice President within thirty days following the certification of the election results by the election judge. Upon receipt of the protest, I assigned International Representative Adam Van Steinburg to investigate all aspects of the election.
The provision for any member to protest the election is to enable oversight and to ensure the integrity of the election of officers within our IBEW Local Unions. The filing of a protest and an investigation being undertaken by the International should not be interpreted as though violations have occurred; rather, a member has exercised his/her right in accordance with IBEW policy.
Representative Van Steinburg is currently in the process of conducting his investigation, following which he will report back to me. I will issue a decision to the Election Judge in a timely manner which may or may not require further action.
I would ask for your patience and cooperation during this process.
In solidarity,
Russ Shewchuk
International Vice President
RS/tf
cc: Adam Van Steinburg, International Representative
Cody Gatzke, Business Manager Local 258
Kevin Duchak, President Local 258
Tony Brand, Election Judge Local 258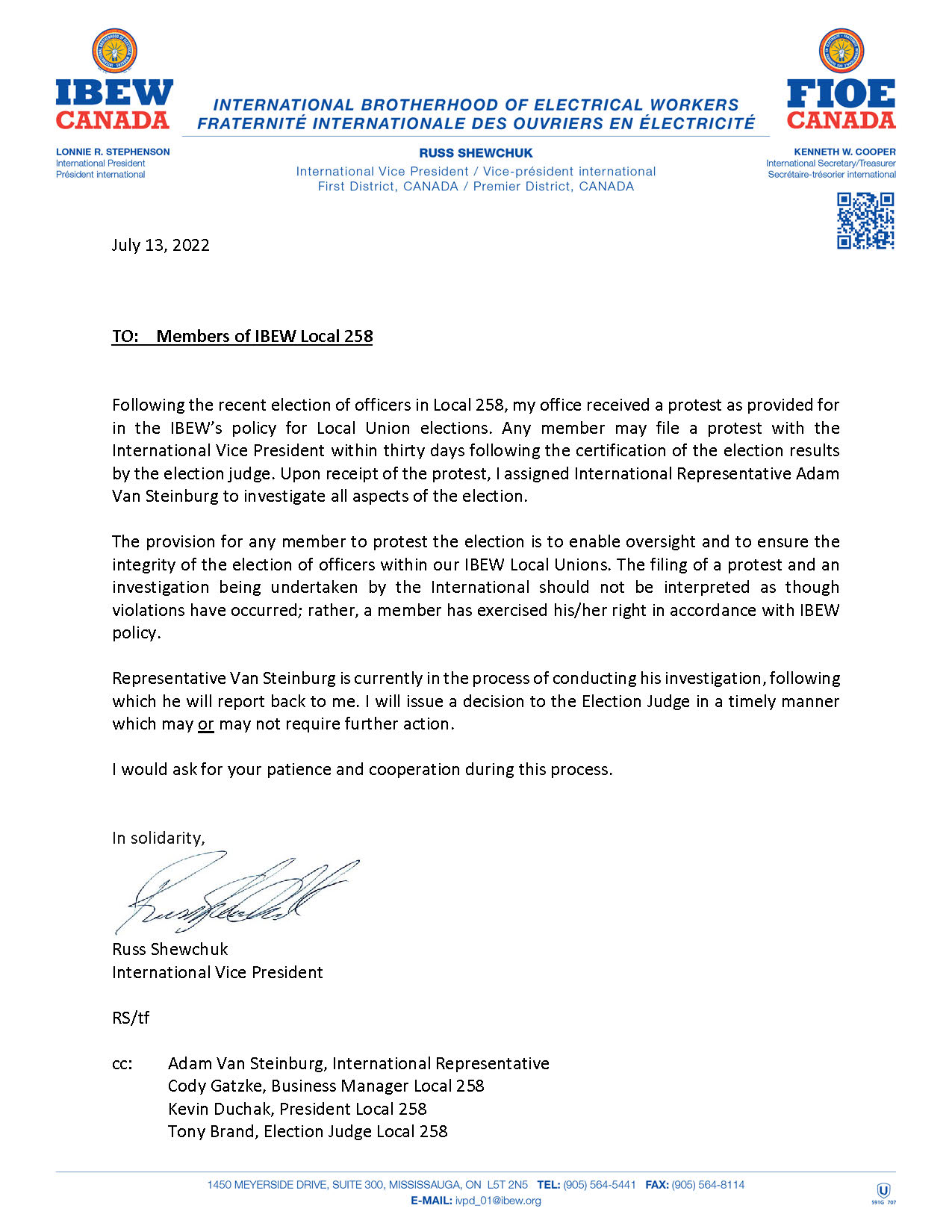 Download:

LU258 - Letter to Members.pdf