Brother Ken Mitchell hired as an Assistant Business Manager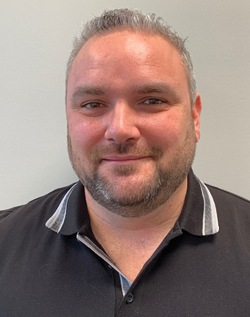 April 15, 2021 - Doug McKay, Business Manager/Financial Secretary has hired Brother Ken Mitchell as an Assistant Business Manager to work out of the Local 258 Union Hall in Langley providing member services and representation. He has also been assigned to Membership Development with the Union.
Brother Mitchell's servicing area covers members working at BC Hydro in the Unit 5 Greater Vancouver geographical area from the Lower Mainland north of the Fraser River to Powell River, the Sunshine Coast, Squamish to Pemberton and east to the Pitt River.
Ken has worked in the line trade at BC Hydro for 12 years, most recently as a patrolman in the Fraser Valley. He was initiated into Local 258 of the IBEW in 2009 and has served his Union brothers and sisters as a Shop Steward at his previous headquarters, the Hope District office.
Ken and his spouse Lesley have one daughter and enjoy spending time together golfing. An avid hunter, fisherman and golfer, Ken has enjoyed these pursuits from Dawson Creek to the Fraser Valley.