Thank you for supporting our Project Bottle Drive to Survive drive-thru event!
September 2, 2020 – "Thank you to everyone who came out to our Women's Committee Bottle Drive on Saturday," says Brother Doug McKay, the Union's Business Manager/Financial Secretary. "A lot of volunteer work was put into this successful event and congratulations to everyone involved. We can all take pride in this achievement by the active members of our Women's Committee to support Food Banks BC, especially during these pandemic times when more and more families are in need in communities across the province."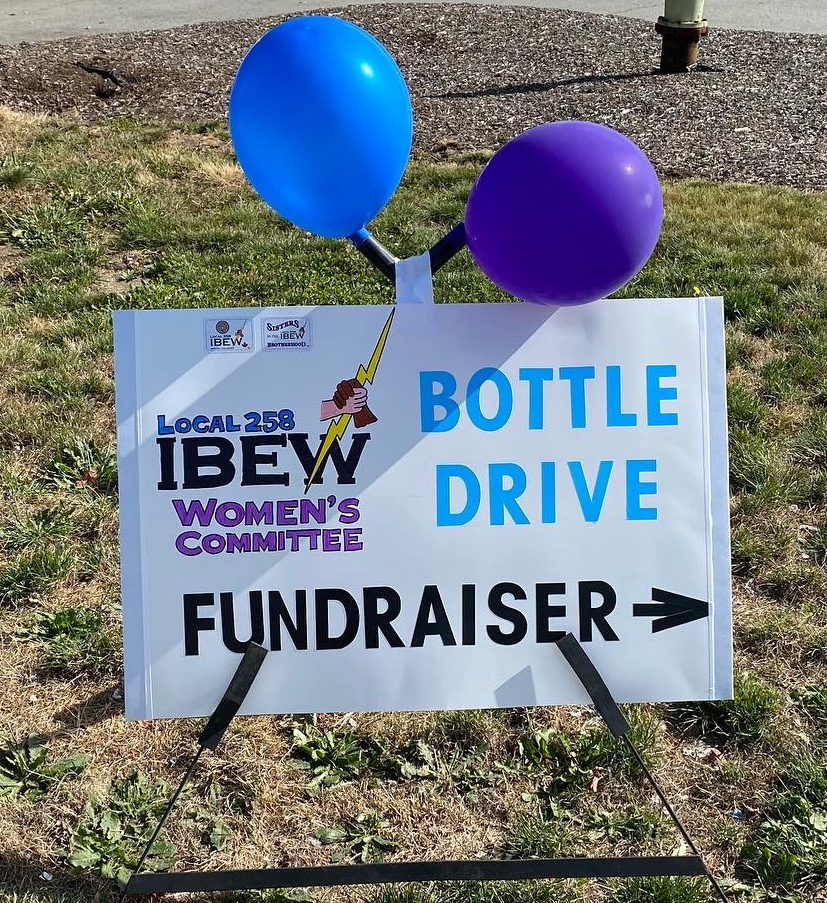 Sister Dayna Gill, Chair of the Women's Committee, has reported the COVID-19 aware event was a fairly busy day and the volunteer members of the Committee enjoyed the benefit of good weather as they collected the empty bottles, cans and container donations at the drive-thru fundraiser.
"It was a great opportunity to work together with our IBEW Sisters who all volunteered on their day off," said Dayna, who works as an Assistant Business Manager at Local 258 IBEW. "We had our COVID-19 health & safety plan in place and successfully maintained physical distancing when we could and had our Local 258 IBEW branded face masks on when we couldn't. And there was lots of hand sanitizer!"
Many thanks to GoTraffic Management who helped arrange the drive-thru space at the Universal Group's yard on 132nd in Surrey.
This fundraiser supporting FoodBanks BC aims to help improve food security for so many in our communities who are in need and will run through to September 18th. You can still show your support by dropping off your empty beverage containers at any Return-It Express depot throughout the province and donate your refund directly to the Local 258 IBEW Women's Committee – account number 6045203305.
"We've also heard from members who want to make a cash donation, and yes, we do accept cash and cheques," said Sister Gill, "And we can do e-transfers too – just get in touch with us at womcomm@ibew258.bc.ca or call me directly at 6047718557. On behalf of our Committee members, thank you for your support and we look forward to announcing the final tally of funds raised to help Food Banks BC."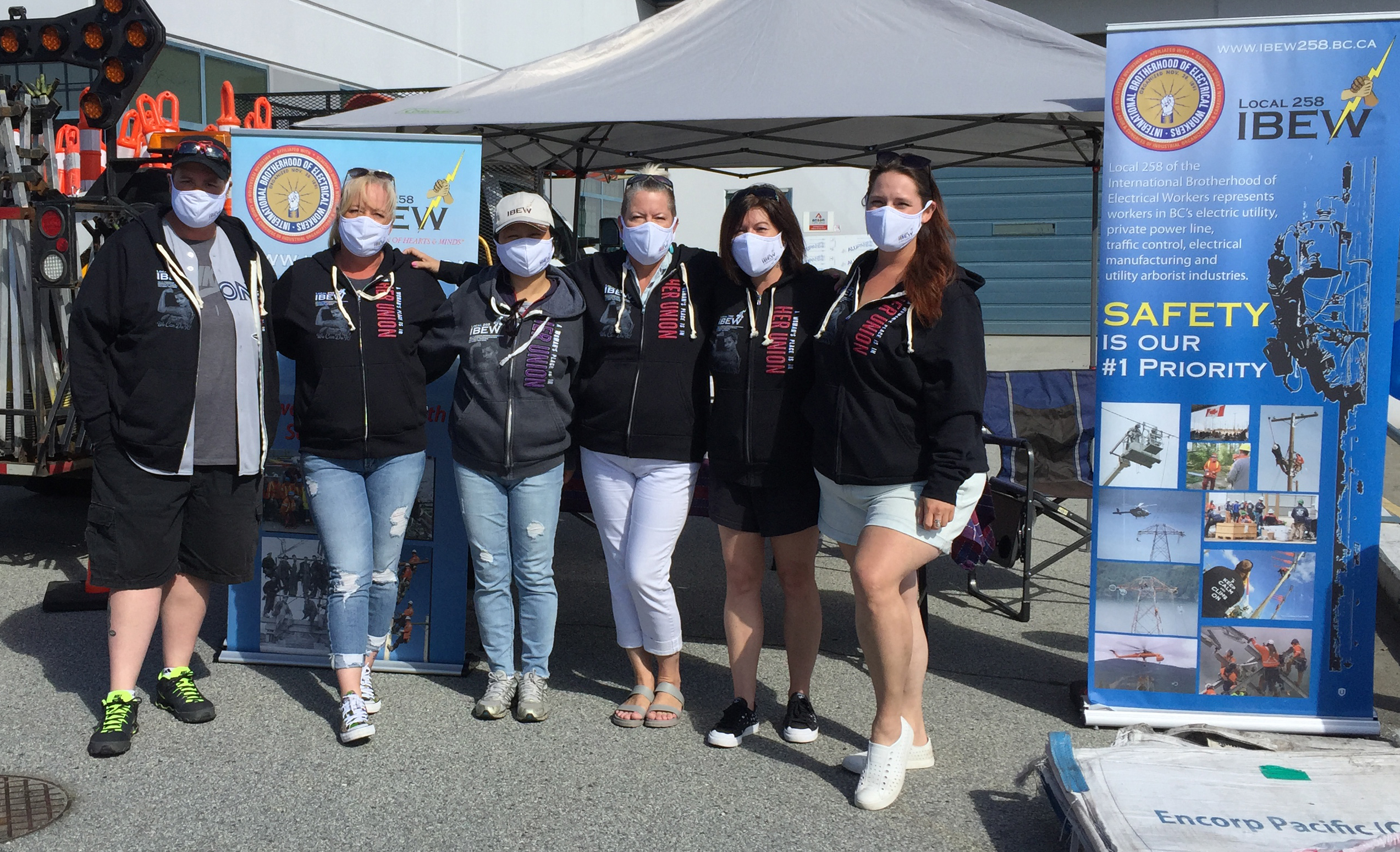 Activist members of the Local 258 IBEW Women's Committee took their day off to volunteer at the "Project Bottle Drive to Survive" drive-thru fundraiser. From left are Sister April Wolsynuk, Shop Steward at GoTraffic Management; Sister Vicki Flett, Unit 6 Vice Chair and Shop Steward at Valley Traffic Systems; Sister Grace Zhong, Shop Steward at BC Hydro; Sister Nicole Biernaczyk, Local 258 IBEW Assistant Business Manager; Sister Dayna Gill, Local 258 IBEW Assistant Business Manager and Chair of the Committee; and, Sister Rachel Allan, recently appointed Chair of Unit 6, Vice Chair of the Women's Committee and Shop Steward at Prime Traffic Solutions.