Union mourns the loss of Brother Dwayne Popek
September 3, 2020 – Brother Doug McKay, Local 258 IBEW Business Manager/Financial Secretary, is sharing the sad news of the unexpected passing in August of Brother Dwayne Popek.
"Dwayne was a well-liked family man and a highly respected lineman," says Brother McKay. "He worked at BC Hydro and was a skilled member of the crews who have built a number of big transmission projects across this province. On behalf of our Local 258 members and staff, we extend our sincere condolences to Dwayne's widow, his daughter, mother and brother, and all extended family, friends and co-workers."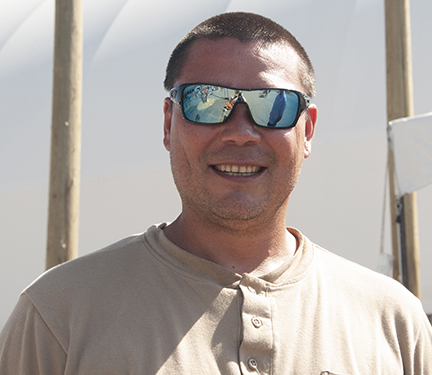 A member of the IBEW since 2007, Dwayne participated on many award winning teams during his career at BC Hydro, including at a number of Safety Rodeo competitions, the hockey tournament, and had his name included on a safety recognition award as part of the Spuzzum Transmission Construction Project. He also represented the Utility as a member of the BC Hydro contingent competing at the 2018 Kansas Lineman Rodeo.
A Go Fund Me campaign has been set up by friends to help the immediate family with future financial burdens.
A COVID-aware funeral took place place in Bella Coola on August 19th where dozens of Brother Popek's co-workers travelled to the join with mourners and pay their respects.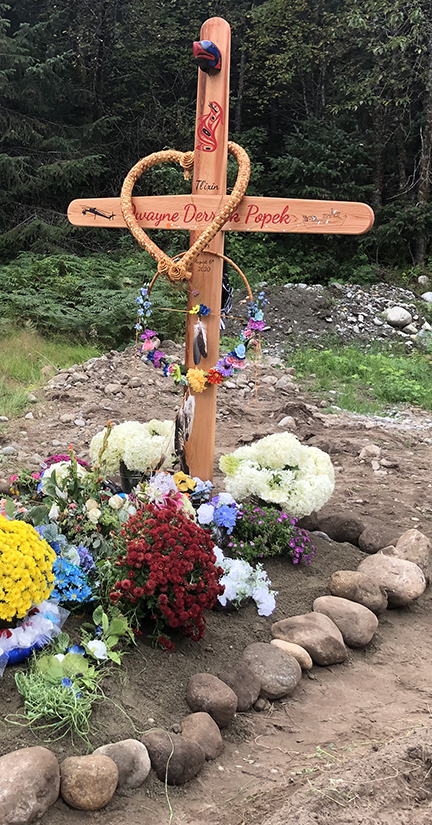 Brother Brad Masse, who worked alongside Dwayne on many transmission construction projects, was in attendance and said, "It wasn't his time to leave us. We went to Bella Coola to pay our respects to our Union Brother, and joined the family to help place Dwayne in his final resting place. He was buried with an Local 258 IBEW challenge coin."
Rest in Peace, Brother Popek.
Local 258 IBEW thanks members who have sent photos in remembrance of Brother Popek.