IBEW 258 NextGen Volunteering at "Frightful Frolics" in Hudson's Hope, BC 
POSTED NOVEMBER 10, 2020
Submitted by Cheyenne Hartley, IBEW 258 NextGen Committee member
Halloween celebrations were a little different this year but with 2020 already feeling like a bad dream it was important for people, especially kids, to get out and safely have a good time. And so, the town of Hudson's Hope put on Frightful Frolics with assistance from the 2021 Hudson's Hope Grad Class, the RCMP, Hudson's Hope Fire Rescue and your very own IBEW 258 NEXTGEN.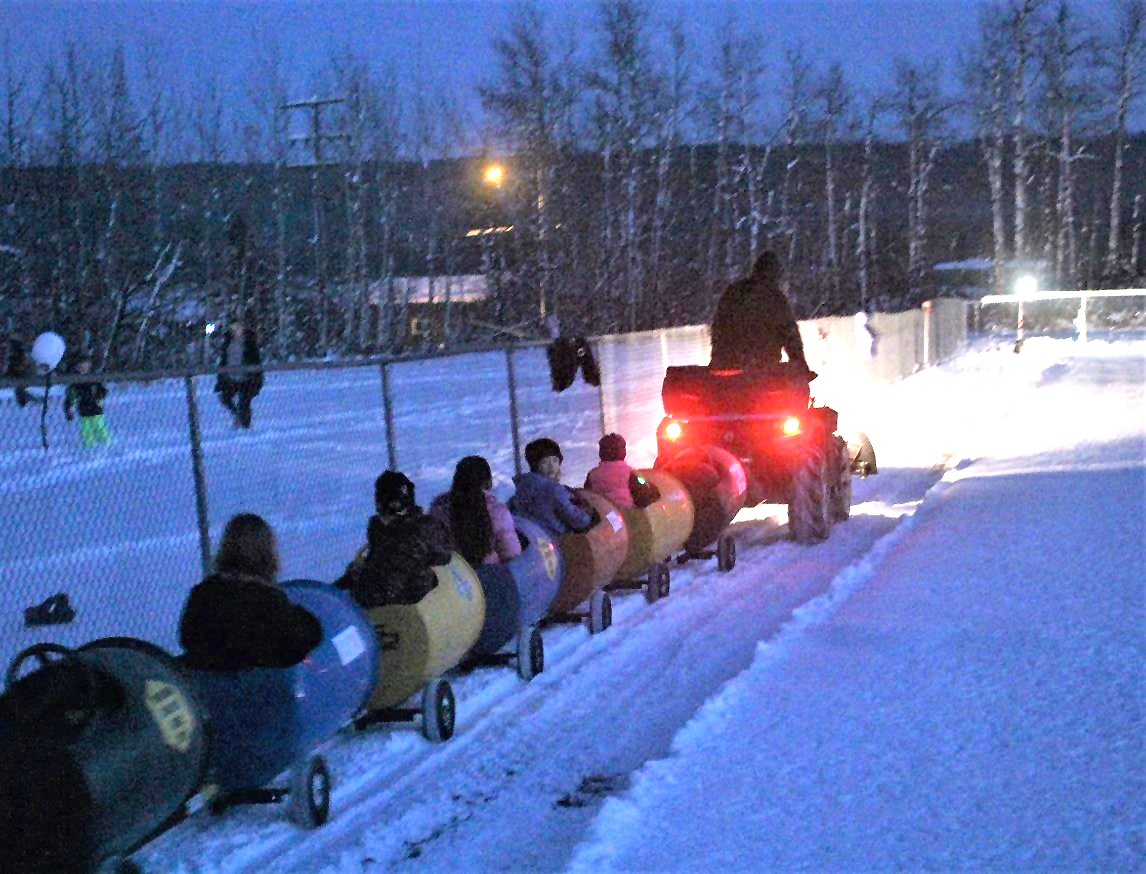 With the COVID-19 pandemic in mind the event took place outdoors, which is somewhat dicey in Hudson's Hope this time of year; in fact it snowed over a foot the night before the event and the temperature was a balmy -1 to -5 C.
Luke Allen-Garbutt stole the show with the Frightful Frolics Express and his sasquatch costume, patiently towing hordes of goblins, gremlins, superheroes, and princesses behind his quad. He was supported by a pit crew of Kaleb Slamang, and Rebecca Piercey who oversaw sanitizing between riders and herding the excitable youngsters on and off the train.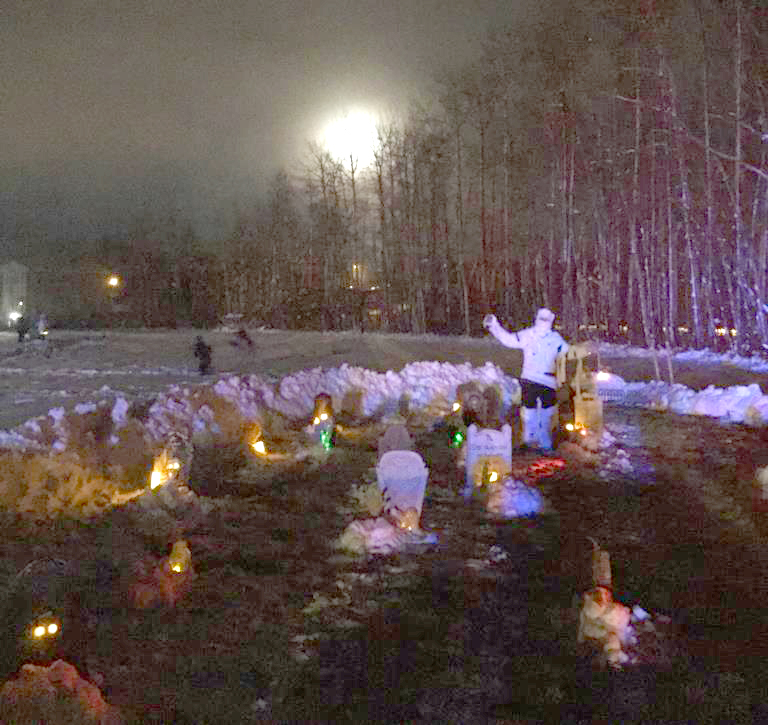 Elsewhere, fog was billowing, evil laughter echoed, and a mummy shambled between gravestones; a graveyard had appeared near the Hudson's Hope ball diamonds.
NEXTGEN members had done battle with papier mâché, spray paint, tape, and various sharp things to create a walk-through cemetery.
However, Hudson's Hope children are made of sterner stuff than anticipated though and braved the burial ground with some screams, some laughter, and a lot of enthusiasm.
JM Lessard and Ciaran Ballantyne staunchly manned the graveyard - a mummy and giant octopus respectively. Shayne Schweb, Cheyenne Hartley, and Chris Creelman preferred a more subtle role - controlling the sounds, operating the fog machine and generator, triggering animatronics, and generally keeping things going from behind the scenes.
All in all, it was a successful, exhausting and somewhat chilly night. IBEW 258 NEXTGEN looks forward to next year with plans to dial up the scare factor… just a touch.