Email news from Doug McKay, Local 258 IBEW BM/FS sent Feb. 19, 2021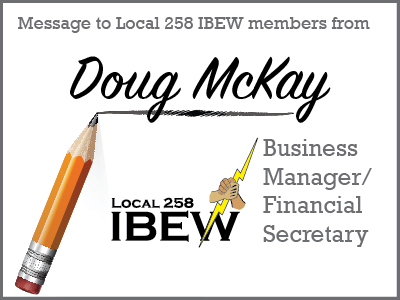 POSTED FEBRUARY 24, 2021
A reminder to make sure your mailing address is current with your Union as we are mailing out tax receipts this month for Union dues paid in 2020. Visit your member account and update it there, or complete an online address change form, or call the office at 604-520-3305, toll free at 1-877-520-3305 or email at info@ibew258.bc.ca.
---
British Columbian Members of Parliament are seeking your support!
MPs Peter Julian (New Westminster-Burnaby), Don Davies (Vancouver Kingsway) and Jenny Kwan (Vancouver East) are seeking your help to advance Bill C-213 through Canada's parliament in Ottawa to establish a National Pharmacare program that will benefit all Canadians.
Bill C-213 has now been scheduled for a vote in Parliament next week on February 24th and this legislation cannot move forward unless 170 MPs vote in favour.
Please contact your local MP and ask them to support Bill C-213. You can click here to send an email directly.
---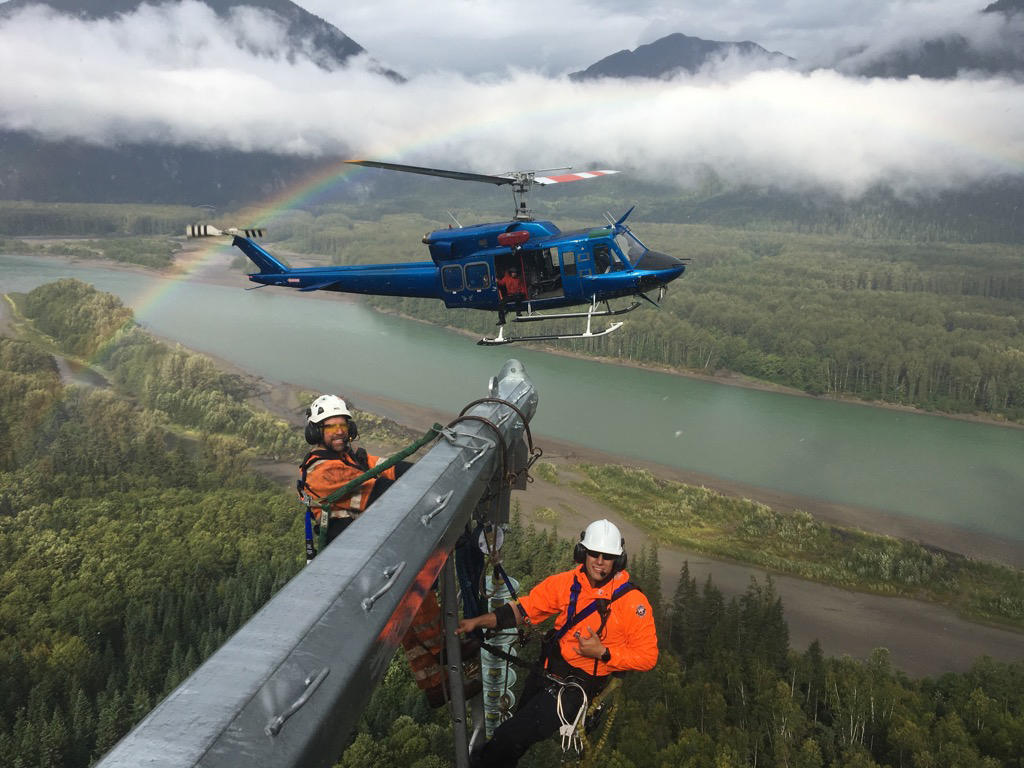 Remember to vote for Local 258 member Brother Brad Masse's photo in the IBEW Photo Contest. And for second place please consider fellow Canadian Brother Steven Stewart's photo from Local 1620 in Newfoundland and Labrador. The contest is open to the general public so get your friends and family to vote too. Just visit the contest website, scroll to Brother Masse's photo and vote today. This contest closes on Monday, March 1st.
---
If you need to visit your Union headquarters in Langley, please remember to call ahead to schedule an appointment (604-520-3305). Upon arrival, you will be asked to complete a COVID-19 questionnaire, wear a mask, sanitize your hands, maintain physical distance and follow all instructions from our COVID-19 safety trained support staff.
---
Winter weather and covid-19 remain our biggest safety challenges – please work safely and follow all of the public health guidelines: wear a mask, physically distance, wash your hands and don't go to work and stay home if you are not feeling well. Please remember to be kind to yourself and others.
COVID-19 vaccines are now being rolled out across the province and details about the registration process will be made available by your local health authorities soon. Find out more about BC's Immunization Plan here – updated today.
Please remember to stay safe at work and at home.
In solidarity,
Doug McKay
Business Manager/Financial Secretary
Local 258 IBEW
cell: 604-209-4067
email: dmckay@ibew258.bc.ca