Local 258 IBEW News
BC Wildfire Assistance
Local 258 IBEW is collecting donations for those that have been impacted by the BC wildfires. Please see the document below for information about how you can help.
In solidarity,
Cody Gatzke
Business Manager-Financial Secretary
An Important Message From IBEW Canada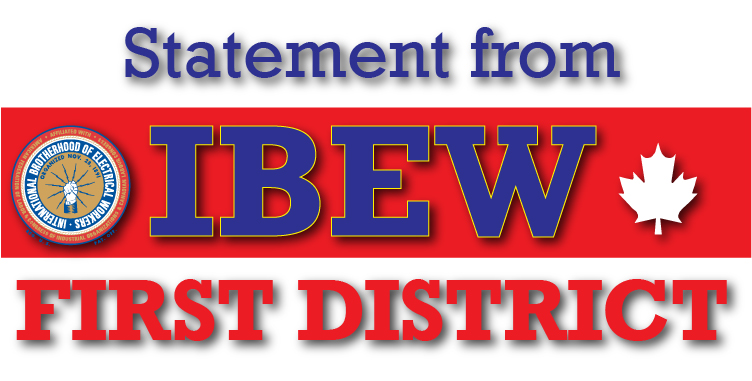 To all members of Local 258 IBEW: Please read the correspondence below regarding the unfair labour practices being undertaken by the United Brotherhood of Carpenters (UBC). All Local Unions of the IBEW have been instructed by First District International Vice President Russ Shewchuk to ensure its members are aware of Canada's Building Trades Unions declaration against the UBC.

A Message from Local 258
Posted and sent by email December 23, 2022 The Local 258 IBEW Union Hall will be closed over the holidays between December 23rd and January 2nd. Our office will reopen on January 3, 2023.

Bargaining set to get underway for Master Traffic Control Agreement
Attention: To all Local 258 IBEW members working in traffic control: Posted November 25, 2022 We are coming close to meeting with traffic control employers to commence bargaining for the Master Traffic Control Agreement. We do not currently have buy-in from all the employers. This first meeting will determine which companies will be moving forward and joining the Master Agreement.

258 Statement on 213 win at federal labour board
November 17, 2022 - Local 258 IBEW would like to extend congratulations to our brothers and sisters over at IBEW Local 213 in Port Coquitlam after their successful ruling at the Canadian Industrial Relations Board. In 2017, workers at Ledcor Technical Solutions certified with Local 213. These members have been attempting to secure their first collective agreement ever since.

Remembrance Day Message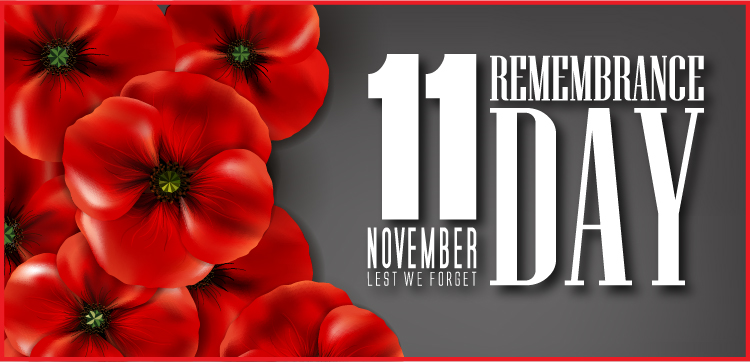 Remembrance Day was first observed throughout the British Commonwealth in 1919.  It was held to pay tribute to the end of the First World War through the signing of the Armistice Agreement on November 11, 1918, at 11 am.   It is because of the brave men and women who have served our great nation that we enjoy the peace and freedoms we have today.

IBEW Canada's Statement on Ontario Bill 28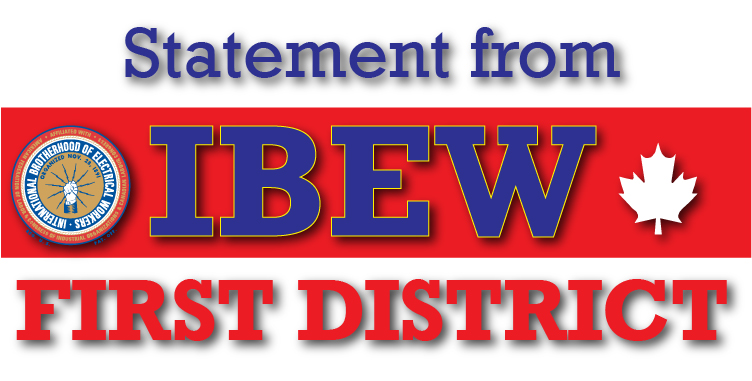 POSTED NOV. 7, 2022 Earlier this week, the Government of Ontario passed legislation which imposed a contract on 55,000 education workers represented by the Canadian Union of Public Employees (CUPE). Included in the legislation was the rarely invoked notwithstanding clause, which blocks a constitutional challenge by the union over charter rights, that being the right to strike.

Happy Halloween! News & Events Updates
Posted October 31, 2022 HAPPY HALLOWEEN! On behalf of Local 258 IBEW we would like to wish everyone a happy and safe Halloween. IBEW/BC Hydro Bargaining Update: Local 258 and BC Hydro are set to resume negotiations in late November.

Municipal Elections 2022
VOTING DAY IS SATURDAY, OCTOBER 15th Local labour councils have asked the questions and have done the interviews.

National Day of Truth & Reconciliation
September 30TH marks the national holiday recognizing Canada's commemoration of the National Day for Truth and Reconciliation, an important part of the reconciliation process that has been called for by indigenous people and by the Truth and Reconciliation Commission of Canada.

Union Hall closed on Monday, September 19, 2022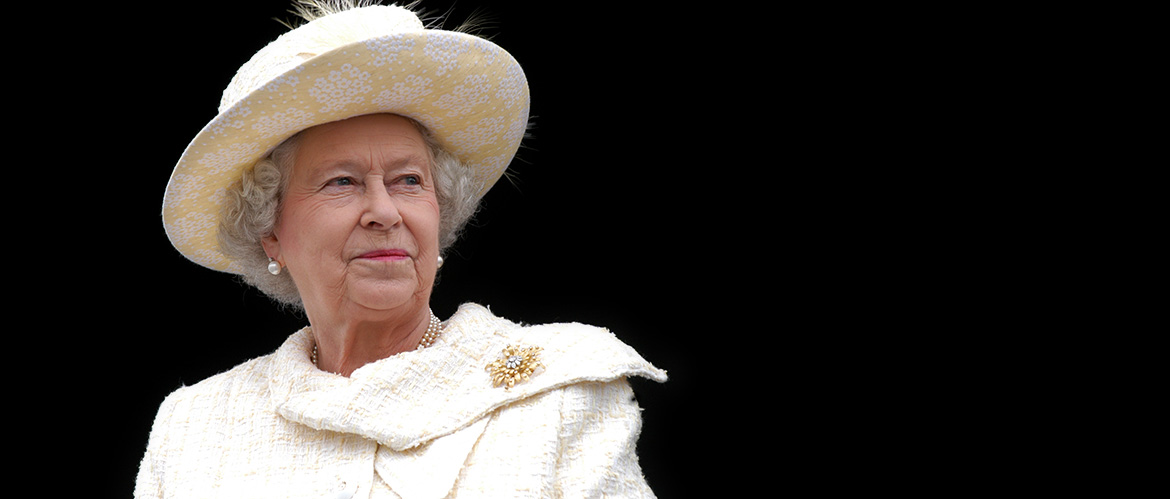 In observance of the passing of Queen Elizabeth II and the National Day of Mourning, the Local 258 IBEW Union Hall will be closed on Monday, September 19, 2022. Find out more about federal events here. Find out more about provincial events here. The Union Hall will re-open on Tuesday, September 20 at 7:00 am  (Dispatch).

News & Events Updates

Posted August 26, 2022 - Collective Bargaining - BC Hydro & L258 IBEW We are all aware of the disputes between the BC Government and two of its Unions, the BC General Employees' Union (BCGEU) and the Professional Employees' Association (PEA).  Both Unions have issued 72-hour strike notice, and on August 23rd, BCGEU accepted the government's offer to return to the bargaining table.

Labour Day community events 2022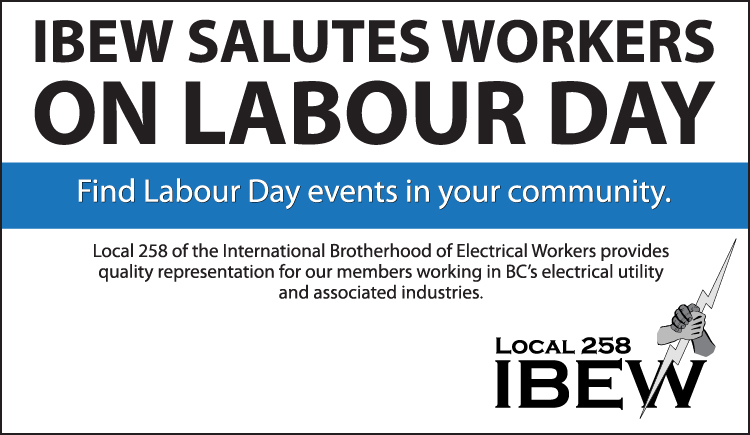 Find a local labour council community event celebrating Labour Day: UNIT 2 – PRINCE GEORGE North Central Labour Council Labour Day Event Downtown march, bouncy castle, free mini donuts, slushies, hot dogs and more! Canada Games Plaza, 808 Canada Games Way, Prince George Monday, September 5, Downtown march at 10:30 a.m. Event from 12:00 p.m. to 3:00 p.m.

Election protest investigation conducted
POSTED July 20, 2022 Brother Tony Brand, Local 258 IBEW Election Judge, has advised that IBEW First District International Representative Adam Van Steinburg has now completed a comprehensive investigation in response to an election protest that was filed.

Election Judge: issues update
POSTED JULY 15, 2022 On July 13, 2022, we posted a letter from Russ Shewchuk, International Vice President, to Members of IBEW Local 258 announcing an election protest.

Page Last Updated: Aug 21, 2023 (11:29:00)